Staying near Fiumicino airport at Rome Airport Inn is the most convenient and comfortable solution!
Book your stay near Fiumicino airport
Most of the time, an early morning flight means getting up at dawn and ending up being exhaustedbefore even boarding the plane. But it doesn't have to be that way!Next time book a room at Rome Airport Inn, conveniently located near Fiumicino airport. You will enjoy a good night of sleep in oneof our cozy double rooms and you won't missyour early departure thanks to ouron-request shuttle service.
Not in the mood to wait for a taxi in case of a late arrival?Plus getting downtown with public transportation can sometimes betricky at night.Staying near Fiumicino airportproves to be the perfect hassle-free solution. Unwind in our sparkly clean and comfortable rooms and get that restorative sleep to faceyour next day'sbusiness meeting or to enjoy a full day of activities in Rome.
Ever had to wait long hours between two flights? Let's face it, taking a nap in a noisy and brightly lit airport is nearly impossible. For your next layover, come visit us and get what you need while traveling: the comfort of a real bedroom just steps away from the airport!
Not only Fiumicinoairport, also Fiera di Roma
Traveling for business? Rome Airport Inn is strategically located near Fiera di Roma, the new exhibition center.It means a shorter commute and more time to rest in one of our sixfully equipped rooms. You will see, thequietness and the modern design of our facilities provide the perfect environment for business travelers attending Fiera di Roma events.
Problems with your flight?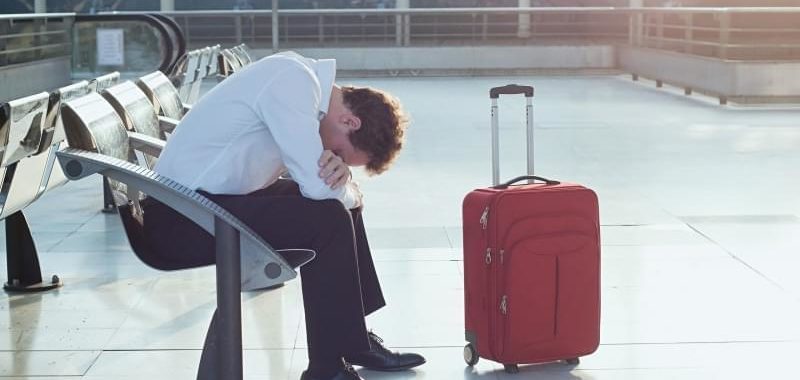 You missed your flight, it has been delayed or canceled? Sometimes traveling can be hard on your nerves. But luckilythe annoying fact of having to wait for another flight can be relieved by staying in a homely place such as Rome Airport Inn. So next time your flight is canceled, give us a call! Our on-request shuttle service will take you from and to the airport at any time of the day or night, no matter the duration of your stay with us.
Your first-class journey starts and ends at Rome Airport Inn, the best hotel near Fiumicino airport!